How we got here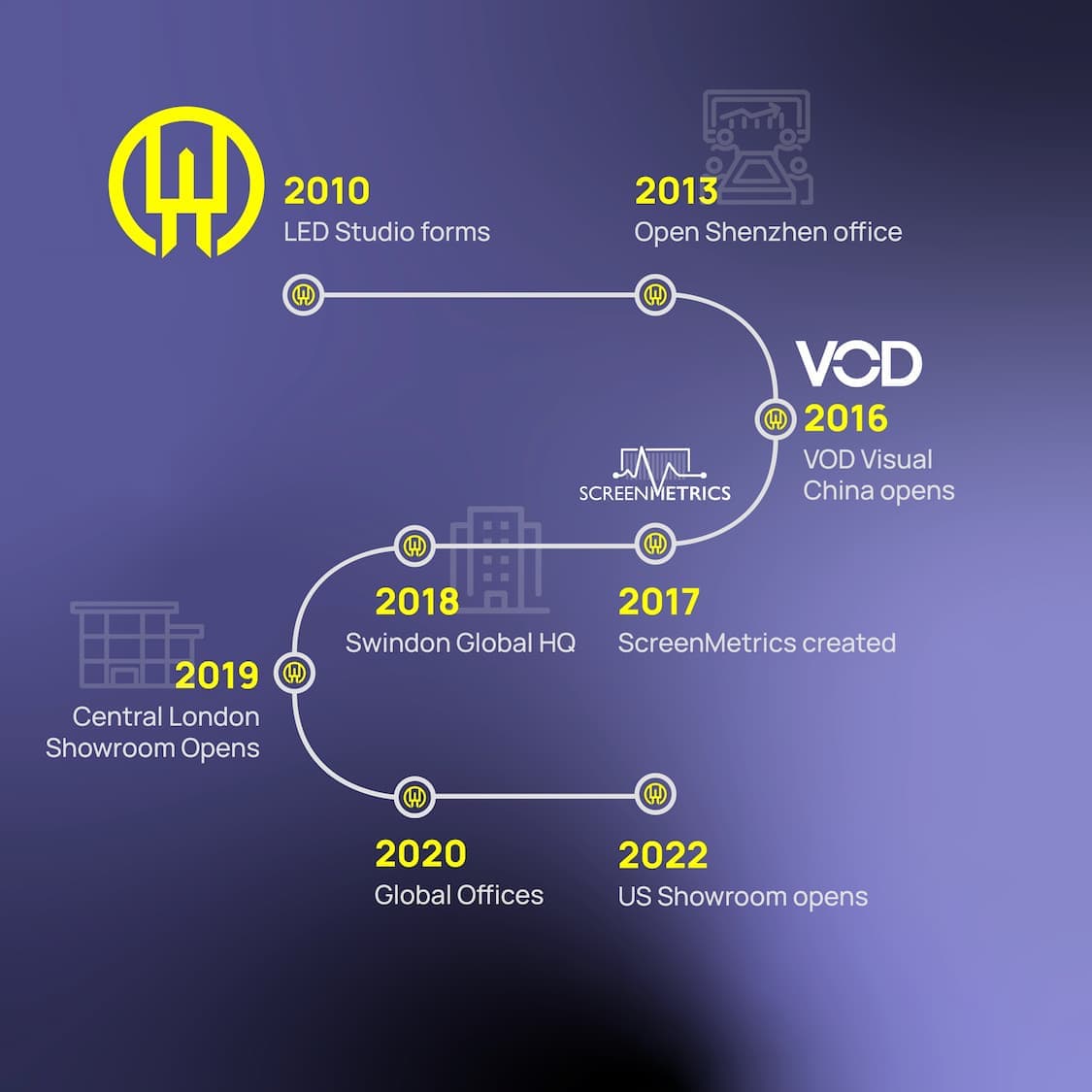 How we got here
Welcome to LED Studio, Established in 2010 by Robert Bint, we are the design, sales, installation, and service side of an esteemed global partnership with VOD Visual.
With a growing reputation as one of the most innovative LED display brands on the market, our journey took a significant turn in 2016 when VOD Visual was founded. This strategic move allowed LED Studio to maintain complete control over manufacturing and QC processes while safeguarding our cutting-edge innovations from prying eyes.
In 2019, we decided it was time to step out of the shadows and unveil LED Studio as the global LED display brand it had become, earning us the title of "the industry's best-kept secret." Together with VOD Visual, we are dedicated to providing high-quality LED displays for various applications.